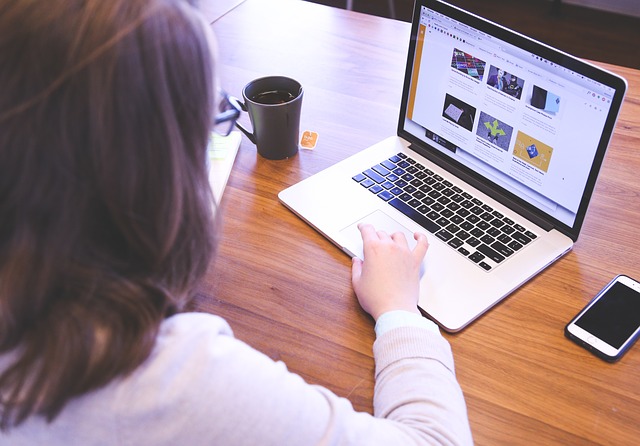 Today, having a website is of utmost importance for any type of business, big or small. Having a website can benefit your business in several ways and allows you to build your digital footprint, which is a key marketing tool for your business and helps in building awareness, gaining leads, generating traffic and also increasing sales.
Today, having an online presence has become extremely important for businesses and even if you are not selling your products or services online, having a website allows your potential customers to find you, get more details about your offerings and share your details with other customers. Research shows that more than one-third of customers will check out your website before considering visiting your physical store and not having an online presence can make you lose out.
Building a website for your business has never been easier and you can now start your own website without hiring a website designer or coder to do it for you. All you have to do is select one of the several website builders that are available online and in just a few hours, you can have your brand new website ready, up and running. Using a website builder allows you to build any type of website, be it a simple one-page website or a complete online store, even though you have no technical know-how or website design experience.
Advantages of Website Builders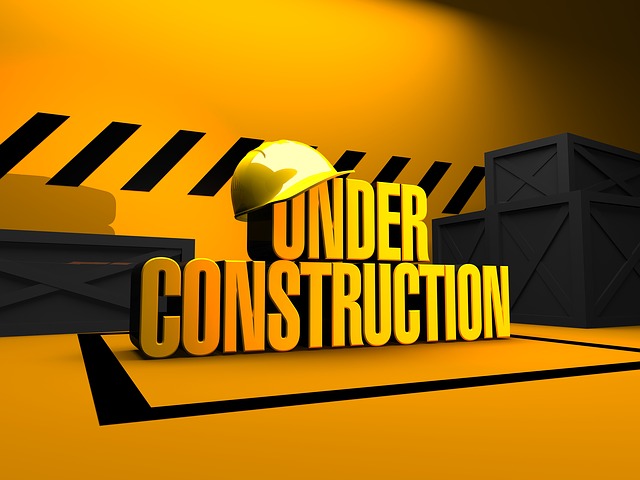 Using a website builder can have several advantages like:
They are an excellent option for small business owners and start-ups facing skill, time and budget constraints.
Website builders allow you to create a fantastic website customized as per your requirements very quickly and at an extremely affordable cost.
Using a website builder to develop the website for your business, frees up the money and allows you to use it to grow your business.
However, with a plethora of different options out there, choosing the best website builder for your business can be a challenge, especially for beginners. So, in this article, we have put together a list of some of the best website builders you can choose from, to develop your website.
Best Website Builders
WordPress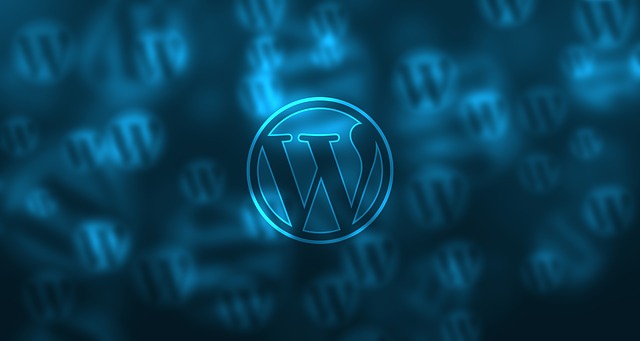 Also called as self-hosted WordPress, WordPress.org is among the most popular free, open source web builder and it is no surprise that around 26% of the websites make use of WordPress. WordPress is available in 2 versions – WordPress.org (self-hosted) and WordPress.com.
Related:
WordPress.org is among the most popular website builders for small businesses due to its ease of use, powerful features, flexibility and excellent scalability and these aspects enable you to have excellent control over your website when compared to other website builders and also the WordPress.com version.
Pros of WordPress
WordPress is an open source website builder and is completely free.
It allows you to control all the aspects of your website.
WordPress offers you thousands of pre-designed themes that you can use to design your website and the drag-and-drop page builders such as Elementor and Beaver Builder let you design your custom page layouts.
You also get access to over 50,000 WordPress plugins.
WordPress can be completely translated into several languages and is great for use to develop multilingual websites.
WordPress is suitable for websites that are content heavy and is an excellent platform where small companies can launch their business and let the blog grow along with your business.
WordPress is also extremely search engine friendly and you can optimize your content in order to give yourself the best chance to appear on top of search rankings.
WordPress integrates practically with any kind of online tool or platform and gives you complete flexibility to build any type of website such as an online e-commerce store with thousands of products, social network sites, membership websites, community forums, etc.
Cons of WordPress
With WordPress you will require to manage your website and its security on your own, so you need to familiarize yourself with it. It may be a bit difficult in the beginning, but you can learn easily.
You need to be up to date with the latest WordPress plugins, themes, and create backups to stay on top of things.
WordPress Pricing
Although the WordPress software is available free of cost, you will need to buy the domain name for $14.99 per year and web hosting, which costs around $7.99 per month.
Shopify
An all-in-one complete host solution, Shopify is the best website builder meant specifically for e-commerce websites and online stores. This is essentially because the Shopify platform is designed specifically to enable businesses to handle their online sales. The Shopify website builder has powered over 500,000 businesses with over 1 million users and over $40 billion worth of products and services have been sold using the Shopify platform.
Pros of Shopify
This is in a "one-stop" comprehensive hosted solution that enables you to run your business without the hassles of managing the software, keeping backups or installing updates. All this is managed by Shopify on your behalf.
It offers hundreds of layout designs that you can choose from.
The drag-and-drop interface offered by Shopify enables you to create a complete e-commerce store very easily.
You can make use of Shopify on your own domain and apart from creating an e-commerce store, you can build a website, as well as a blog, using the same platform.
Shopify offers the option where you can integrate it into WordPress which allows you to take advantage of the features of both platforms at the same time.
Shopify offers several features that make it a great e-commerce website builder such as in-store POS, handling unlimited products, inventory management, marketing solutions, powerful statistics, all under a single platform.
Shopify offers "Shopify Payments", which is the integrated payment solution and it also allows you to add 3rd party payment gateways. And since you will be handling financial transactions, you also have the added advantage of an SSL certificate which shows your customers that your website is secure.
Shopify also allows you to create and use discount codes that you can offer to your customers and it allows you to track your product sales and inventory via a control panel that is very easy to use.
Shopify's Basic and Lite plans are affordable for small businesses who are starting out and those who mainly want to sell their products/ services on social media.
Cons of Shopify
Shopify is not a free platform and if you are just starting your business, then you may find that the prices of Shopify are higher compared to other website builders.
It may be difficult for you to move your website from Shopify if you want to change your e-commerce platform in the future.
If you want features such as professional reports, gift card usage, abandoned cart recovery and 3rd party shipping rate calculator, then you will need to upgrade to the more expensive Shopify plans.
Shopify Pricing
The Basic plan of Shopify costs $29 per month and you can upgrade it at $79 per month to Shopify or at $299 to Advanced Shopify. You can also opt for Shopify Lite which costs $9 per month and lets you add a buy button on any website. Shopify gives you a 14-day free trial.
BoldGrid
BoldGrid has been developed by InMotion Hosting and is a new type of a website builder for small businesses which is built on top of WordPress. It is different from other website builders as it can be used as a standalone WordPress plugin or as a website page builder that is fully hosted. BoldGrid is an excellent solution that offers the flexibility of WordPress along with making website creation an extremely simple and easy process.
Pros of BoldGrid
Since BoldGrid is built on top of WordPress, you get a customized user experience along with the advantages of WordPress.
BoldGrid lets you choose your website design from the theme gallery and then you can customize the designs as required by you by making use of the drag-and-drop customizer. The customizer allows you to point and click on any of the items in the preview section and edit the properties and you can change the layouts, navigation menus, fonts, colors and widgets easily.
If you need a staging website, BoldGrid allows you to create one with just a single click, which lets you test out your website layouts, design, themes and plugins before making it live.
BoldGrid features the complete WYSIWYG page editor that allows you to edit your pages in WordPress and the website will be exactly as what you see on your page editor.
You can build the layout of your website from scratch by using the GridBlocks, which allows you to "drag and drop" the various elements on to your page.
All the themes of BoldGrid are WooCommerce ready, which allows you to create your storefront very easily by making use of the drag-and-drop builder and this allows you to sell your products from the site.
You can optimize your website so that it appears in search results and the BoldGrid package also includes a blog.
BoldGrid integrates with several web hosts and this makes it easy for you to use the web builder along with your existing hosting package.
Cons of BoldGrid
Since BoldGrid runs on WordPress, you require a self-hosted WordPress.org website in order to make use of it. However, since backups are done via BoldGrid backups, you need not really worry about doing the backups by yourself.
If you make use of the free version of BoldGrid, you may have to retain the BoldGrid branding on your website.
BoldGrid Pricing
The free version of the software is available for a single website and the BoldGrid plugin can be downloaded free of cost. You need a WordPress hosting account and also a domain name to install and use BoldGrid. For unlimited websites, the cost is $60 per year.
You can use InMotion Hosting as they are the official BoldGrid hosting provider, which means that BoldGrid can be set up easily on the InMotion Hosting platform very easily.
Weebly

This is an excellent website builder that is extremely easy to use and also offers plenty of great designs that you can use. Weebly includes a page builder that is extremely well crafted and lets you edit your website without actually learning any coding skills.
Pros of Weebly
It is a fully hosted website building platform and does not require any installation or management of software. The hosting of your website and managing the software is done by Weebly.
The drag-and-drop website builder allows you to create your website and you can choose from several templates that are mobile friendly.
Weebly comes with a range of website designs you can choose from for your website and the designs can be edited by making use of the live page editor.
Weebly allows you to create your online store easily and start selling your products and services, thanks to the inbuilt e-commerce support feature.
The various features offered by Weebly such as photo galleries, contact forms, sliders, etc. allow you to add various features to the website easily.
The platform has features that make your website search engine friendly and it also includes certain lead generation features.
Weebly allows you to use your own domain on upgrading and domains are available free of cost along with an upgrade and you also get $100 credit that allows you to promote your e-commerce business using Google AdWords.
The various plans allow you access to site search, site analytics, ability to run a membership website and HD video and audio hosting.
Weebly offers many plans specially designed for businesses that have online stores and depending on the plan you choose, you can get several advantages such as reduced transaction fees, facility to sell digital goods, offering gift cards and coupons, abandoned cart emails and shipping functionality.
Cons of Weebly
Since Weebly is a fully hosted website builder platform, you are locked to the features offered by them and you cannot add new features or functionality to the website.
A transaction fee of 3 percent is added to every purchase that is made via your online store and to avoid these fees, you must upgrade to Weebly's Business Plan.
You need to pay a fee to own your own domain and other website options. Small businesses that have online e-commerce stores also have to pay a fee.
The drag-and-drop website builder of Weebly is not very easy to use.
The free version of Weebly has limited lead generation features and also the website storage is restricted to 500 MB, which means that you will require to upgrade if the website files require more space.
You are locked into the Weebly platform and if you want to change your website platform in the future, you will need to recreate your entire website from the basics.
Weebly Pricing
Weebly offers a very basic free plan. Weebly's paid plans start at $8 per month which is billed per annum and the Pro Plan costs $12/month and the Business Plan is $25/month.
---
Choosing the right website builder for your business, especially if you're just starting out is extremely important, as the right website builder can help to save you time, money and effort. It is a good idea to evaluate the requirements of your business, what your e-commerce website needs and the features that are required so that you can create the best website for your business.